A 91-year-old who ran her last marathon just three years ago said the Prince of Wales was just as charming as she thought he would be.
Iva Barr, from Bedford, met Charles at the first garden party of the summer at Buckingham Palace on one of the warmest days of the year.
Around 8,000 guests gathered in the back garden of the palace beneath glorious sunshine for the soiree on Wednesday.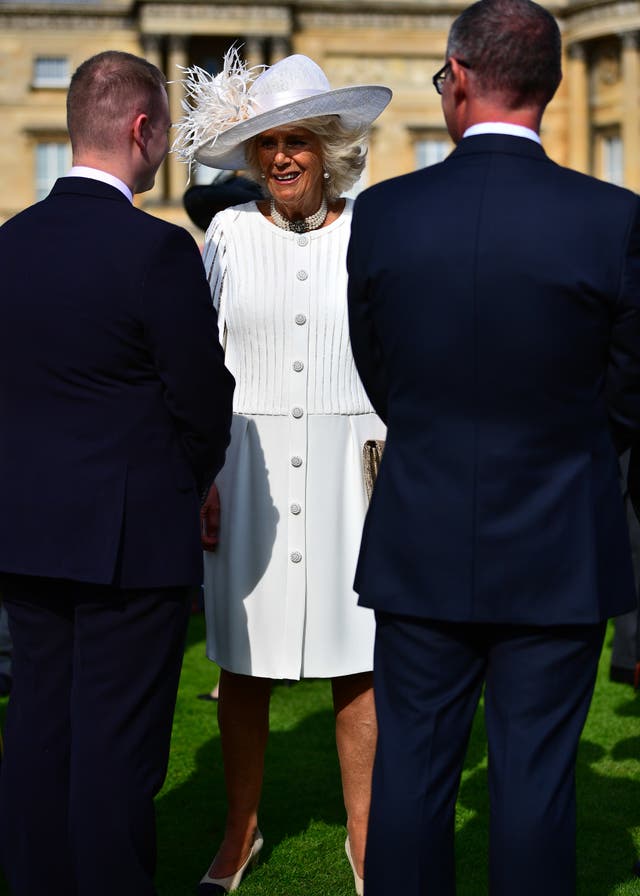 "I was here when the war ended," Ms Barr said, recalling that she celebrated VE Day in London in 1945.
Her friend David Green said Charles was "delighted" to hear about Ms Barr's celebrations in Trafalgar Square on VE Day, and said he would tell the Queen about meeting her.
Ms Barr, one of the oldest marathon runners in Europe when she ran her last race in 2016 aged 88, has run more than 80 marathons.
After meeting Charles, she said: "He was as charming as I thought he would ever be."
Ms Barr does not run marathons any more but she continues to keep fit.
"I still do a lot of walking. I never get on the bus to go to town or anything like that," she said.
The Queen's garden parties take place annually.
The party on Wednesday was hosted by Charles who was joined by the Duchess of Cornwall and the Princess Royal.
Camilla wore a cream dress by Bruce Oldfield and a hat by Philip Treacy.
Guests sipped tea and tucked into a variety of sandwiches, cakes and pots of ice cream.