Rib-cracking England prop Kyle Sinckler has welcomed Eddie Jones' demand to dismantle Japan as "music to my ears".
Sinckler is set to continue at tighthead prop for the penultimate Quilter International at Twickenham where he will attempt to build on his all-action displays against South Africa and New Zealand.
Jones has urged Japan to "go to the temple and pray" as England look to "smash" opposition ranked 11 in the world and Sinckler embraces the green light to play his natural game.
"That is music to my ears. Music to my ears, I can't wait," the 25-year-old Harlequins front row said.
"One of things I love about rugby is that you can always let some frustration out in the tackle. (New Zealand centre) Jack Goodhue felt that at the weekend, which is nice. I heard his ribs crack a little bit.
"It's easy to get up for a game like New Zealand at Twickenham but if you're a good squad, one that says they want to be the best in the world, you have to be ruthless when you play Japan.
"I'm buzzing to get out there and show our fans how much it means to us and get a good result."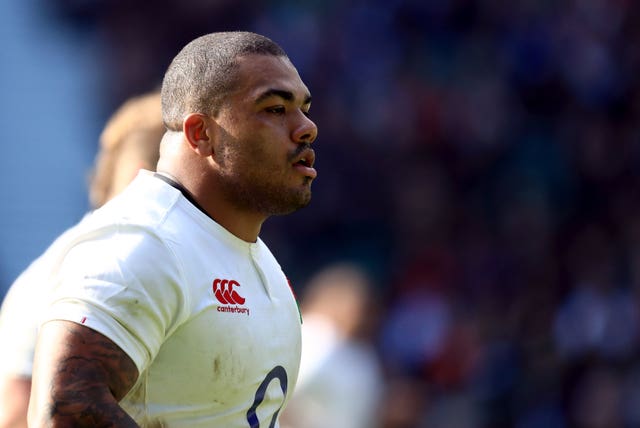 When asked if he prefers delivering a big scrum or a big tackle, Sinckler said: "Depends who I'm hitting, if I like him or not!
"No, as a tighthead your bread and butter is your scrums, so you have got to take a good scrum against a good pack like New Zealand.
"But it's nice to get in their faces a bit and give them a taste of their own medicine."
Since the final match of the Six Nations against Ireland, Sinckler has been England's first choice tighthead on the strength of his forceful carrying, ferocity in the tackle and improving scrummaging.
Last year's British and Irish Lions tour to New Zealand was his real international breakthrough as three rampaging appearances as a replacement in the Test series propelled him to rugby stardom.
Upon his return he struggled to adjust to his new status, however, with a seven-week ban for gouging and a hamstring injury interrupting his progress.
"The last 18 months has been quite tough. You look at the Lions, it was something I wasn't expecting," Sinckler said.
"Getting the call-up was happy days but I had no expectations so I couldn't really lose – if I'm involved then great, if I'm not then I'm still in and around the squad.
"So it's coming from that high of doing everybody proud as a squad by drawing the series with the All Blacks to then not being that unknown quantity.
"Every time in the Premiership someone wants to get one up on me because I'm a Lion and it's a big scalp. That took some adjustment.
"I only had a few weeks pre-season and if I had the time again I'd have come in earlier to get my body right for the new season because I was behind the eight ball and I let my frustrations get the best of me.
"I got in trouble, got a ban, got the pre-season I had been craving but then got injured just before the Six Nations.
"It was a tough old ride but you learn who you are as person and what you believe in a person.
"Looking back I'm happy with how I dealt with things but I've made some mistakes along the way."